Consultancy Services
The Horizon Technologies is a premier Silicon Valley-based Consultancy Services firm that helps companies to implement their next generation technology strategy. Leveraging deep industry & functional expertise, leading technology practices, and an advanced global delivery model, enable companies to unlock their business potential. Horizon Technologies is powered by a pool of talented professionals excelling in enterprise solutions, client relationship management, business intelligence, business process quality, operations management, and product life cycle management among other key capabilities.
As a company providing Consultancy Services and Outsourcing Solutions, Horizon delivers outsourced services with transparency and superior quality by applying proven processes and methodologies. With Horizon you are assured of a trusted strategic partner that empowers you by aligning technology expertise with your vision to enable you to build your organizational relationships.
Outsourcing
Horizon was amongst pioneers in Outsourcing Services and has since established an impeccable delivery record with satisfied customers worldwide. Horizon has over the years developed processes and capabilities to service customers ranging from global organizations to companies that are in the start-up phase. Today, with world-class processes, infrastructure and experience, Horizon offers its clients unmatched capability to reduce total costs, leverage cutting-edge skills, reduce time-to-market and optimize end-to-end product development. As a full life-cycle solution provider, Horizon is able to deliver organizational solutions - from conception to implementation and from maintenance to enhancements.
Read More..
---
Who We Are?
As a company providing Consultancy Services, Horizon delivers outsourced services with transparency.
More...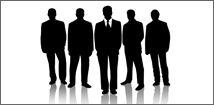 Why choose us?
We provides innovative Outsourcing solutions within budget and on time through adoption of well defined processes by highly skilled people committed to continual improvement.
More...